Radiator Repair and Coolant Flush Services
Your engine's components create friction, which generates heat. Your radiator's job is to minimize that heat and prevent your engine from overheating. Without a properly functioning radiator, overheating can cause major repair concerns down the road.
At Bosch Auto Service, our goal is to keep you moving by providing reliable radiator repair services. Bosch has proudly served the automotive industry for over 135 years and wants to continue that high-quality work with you. Your technician can diagnose and repair radiator and coolant system problems.
Looking for Radiator Repair Services?
A malfunctioning radiator can cause your vehicle's engine to overheat quickly. It is also possible that a problem with your radiator is indicative of a problem with your vehicle's cooling system. Your local Bosch Auto Service technician will fully diagnose your radiator and cooling system to identify and repair the problem.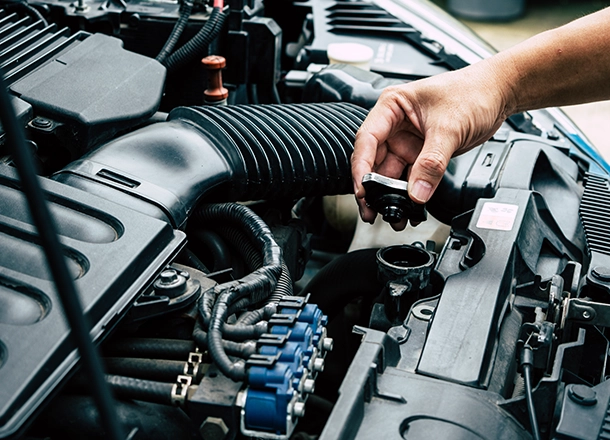 Types of Radiator Services
Your radiator is a complex piece of machinery that's connected to your vehicle's greater cooling system. Because there are so many parts, there are a lot of different things that can go wrong and may need service.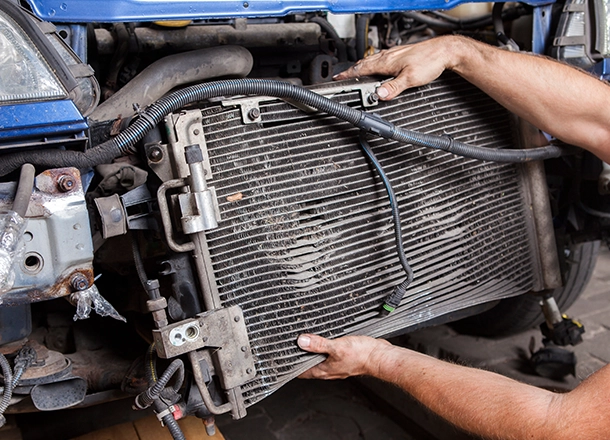 Radiator Repair Service and Diagnostics
When your radiator suffers direct damage, it needs repair services. At Bosch Auto Service, we diagnose to see if your radiator is in need of replacement or repair, including:
Engine Thermostat & Sensors
Your technician will perform a comprehensive coolant systems diagnostic to determine the best course of action for repair or replacement.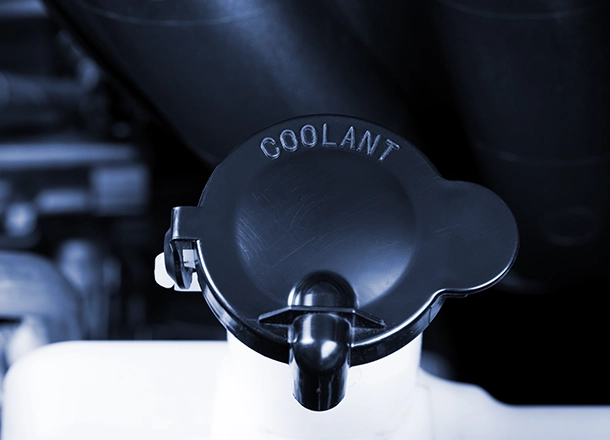 Radiator Coolant Flush
When the coolant becomes dirty or levels are low, you'll need a radiator coolant flush to help keep things in working order. Our comprehensive diagnostic check measures the levels and quality of your coolant, checks for leaks, and replaces the coolant as needed.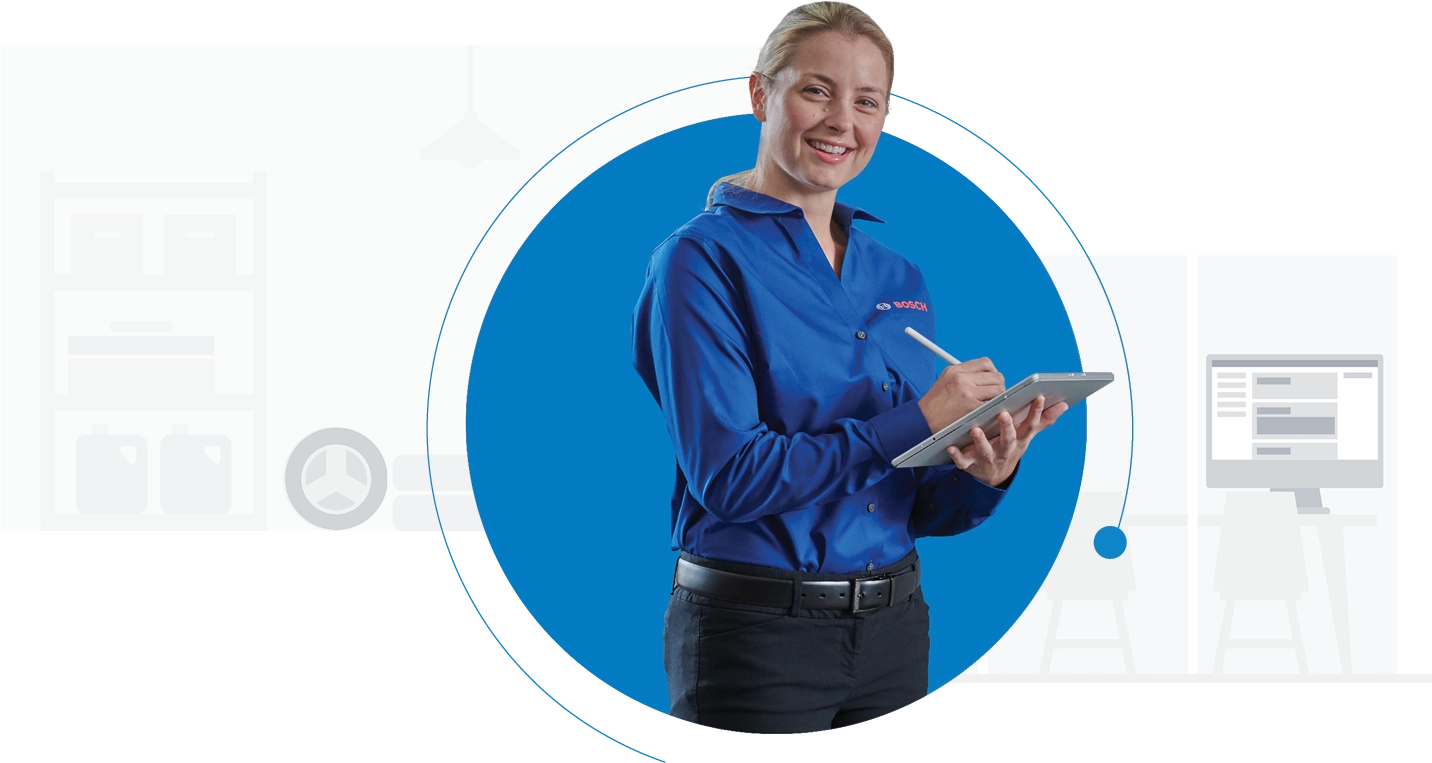 Radiator Repair
Don't let an overheating engine make you heated. Bring your car to your local Bosch Auto Service for radiator inspection and repair.
Signs of Radiator Damage
Once your radiator stops working efficiently, it's easy to see the signs of damage in your vehicle. As soon as you notice any signs of distress, bring your vehicle in for a comprehensive diagnostic test at your nearest Bosch Auto Service.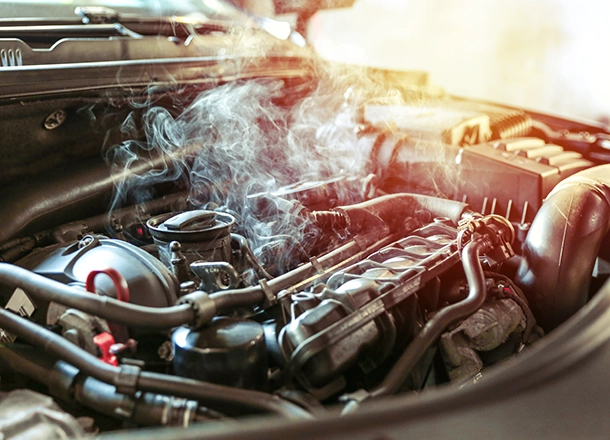 Frequent Engine Overheating
If your engine continually overheats while operating in normal conditions, that's a strong indicator that something's wrong with your cooling system.
Leaking Coolant
Coolant is a brightly colored liquid, usually yellow, green, or red. If you park your car and notice a pool of liquid forming under it, you should have your radiator and cooling system inspected.
Discolored Coolant
When coolant becomes contaminated, it turns a rusty or oily color, usually meaning it's clogged with dirt, dust, or other contaminants.
Low Coolant Levels
If your coolant is low, a light showing a symbol that looks like a thermometer with two waves below it will light up on your dashboard. When you see the low coolant light illuminate, it's time to call your Bosch Auto Service technician. He or she can identify the issue and refill your car with coolant so it can stay at a stable temperature.
Radiator Repair at Bosch Auto Service
Bosch Auto Service's goal is to keep your vehicle operating efficiently. If you notice any of the signs or symptoms of a faulty radiator, bring your vehicle to a nearby Bosch Auto Service for diagnostic and repair services. Schedule a Radiator Service appointment today!
Where can I get radiator services for my vehicle?
You can make an appointment for radiator repair and other services at your nearest Bosch Auto Service here.
How long does radiator repair take?
The exact length of time will depend on the location, severity of the damage, and the make and model of your car. Contact your local Bosch Auto Service to learn more.