A/C and Heating
In your car, your air conditioner and heater contribute significantly to your driving comfort. Bosch has over 125 years of experience in the automotive industry and the skills and knowledge to diagnose and repair any heating or cooling problems in your car.
While driving, maintaining a stable temperature isn't only about comfort. It's part of your engine's overall cooling system that keeps your vehicle's other parts from overheating. You may also experience other problems in your vehicle if your air conditioning or heater isn't working as it should.
A Bosch Auto Service has heating and cooling repairs you can count on, as well as durable replacement parts and quality service you can count on.
Heater and Air Conditioner Not Working?
If your heating and cooling systems aren't working, driving can be uncomfortable and potentially hazardous. Bringing your vehicle to a Bosch Auto Service can help you stay temperature-controlled and alert as you drive.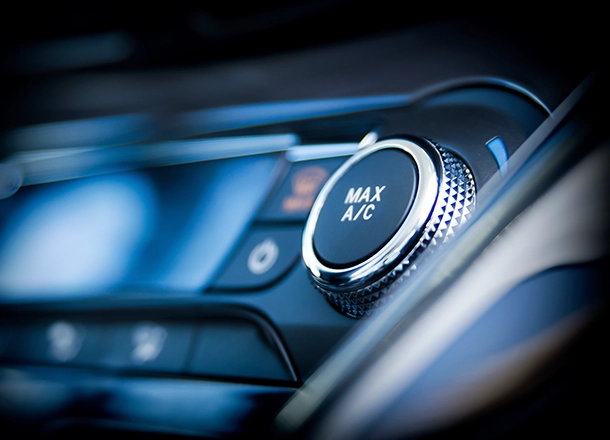 Heating System
The heating system in your car helps push warm air during the colder months to keep you comfortable. It's natural for a car to blow cold air for a few minutes when you first turn on the heater. But if the air doesn't warm up shortly, that's a strong indication of an issue with your car's heating system.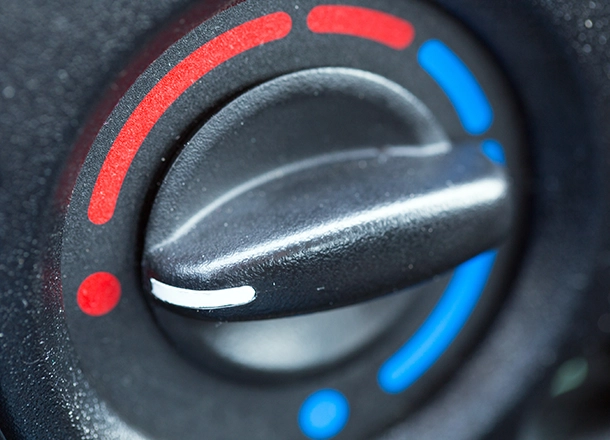 Signs of Heating Failure
The obvious sign of your heating system not working is cold air coming out for an extended period of time. But your car may still warm up, even with an issue. Other signs of a failure in your heating system include:
Windows fogging up after temperature warms
A sweet or bitter scent when turning on the heater
A drop in coolant levels, most noticeable by a 'low coolant' message that may pop up on your dashboard.
Vehicle engine overheats when the heater is in use, as indicated by the high-temperature gauge turning red and inching closer to the H.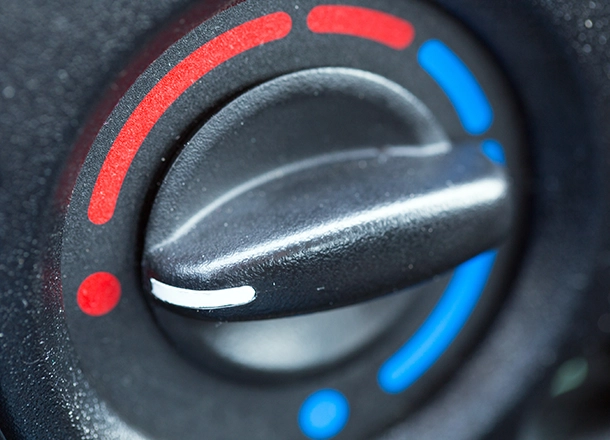 Causes of Heating Failure
To heat your vehicle, your heater takes coolant (a mixture of water and antifreeze) from your radiator to help warm up the air. If there's a lack of coolant available, your car won't be able to heat the air properly through your vents. A leak in your radiator or a faulty water pump can contribute to a loss of coolant (as indicated by a 'low coolant' message on your dashboard). Other issues that could cause your heater to not work include:
Faulty HVAC controls or valves
A broken or stuck thermostat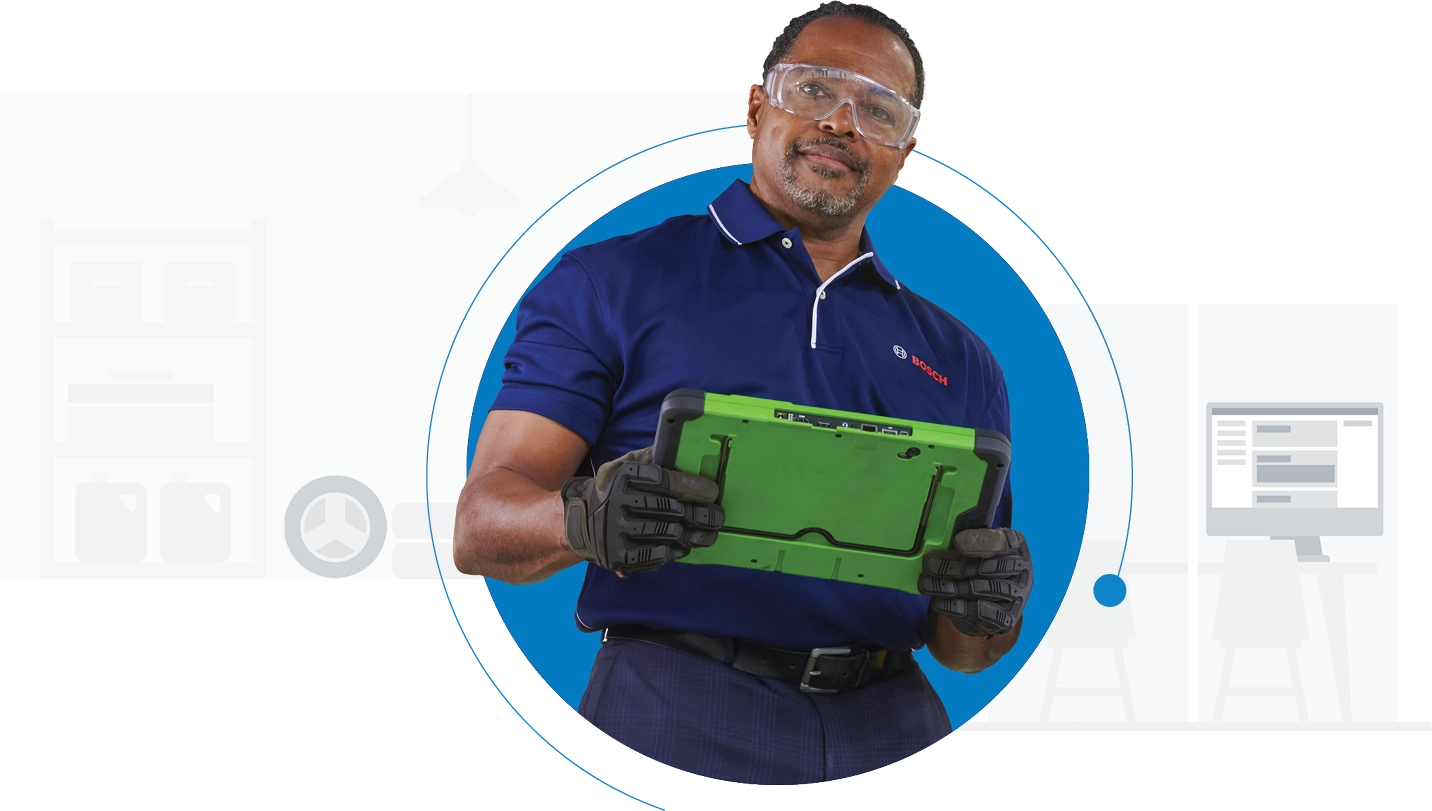 Car Heating & A/C Repair
Car A/C and heating faulty? Don't sweat it! Bosch Auto Service has the knowledge and skills needed to address your faulty AC. Schedule a heating and cooling repair appointment at your local Bosch Auto Service to diagnose and remedy the problem.
Cooling System
The cooling system in your car helps keep you cool on hot days. It can take a few minutes for the air to get really cold after you turn on the AC. But if the air never truly cools off or, even worse, starts blowing out warm air instead, there's something wrong with your cooling system.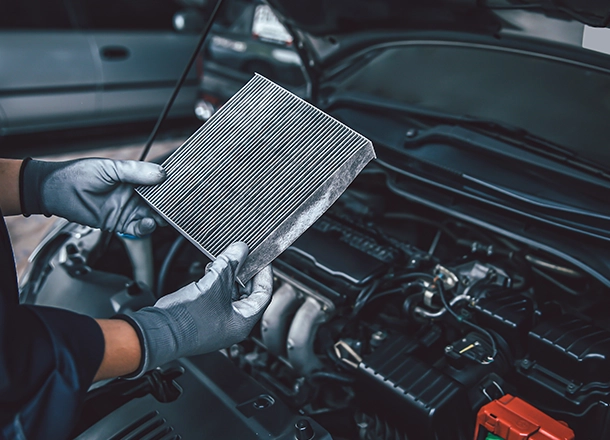 Signs of Cooling Failure
Apart from the obvious lack of cold air in your car, there are other indicators that your vehicle's cooling system isn't functioning as it should. Other signs of a failing cooling system include:
Rattling or other noises when turning on the AC
Musty scent coming from vents when operating the AC
Coolant stains under the vehicle
Leaking water in your vehicle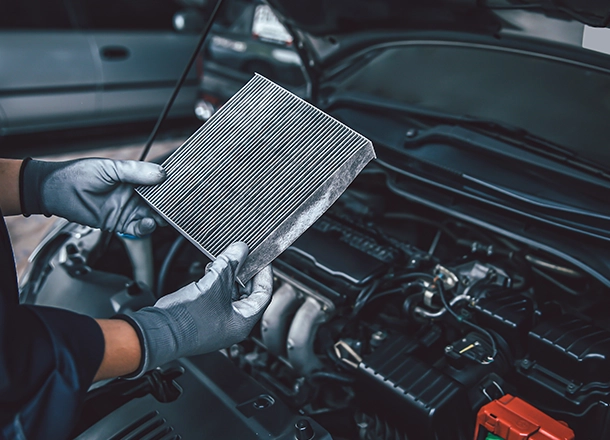 Causes of Cooling Failure
Your cooling system is a complex system made from a collection of parts that work together to provide cold air. Everything from the compressor to the AC clutch can affect whether or not your AC is working. Common causes of AC failure include: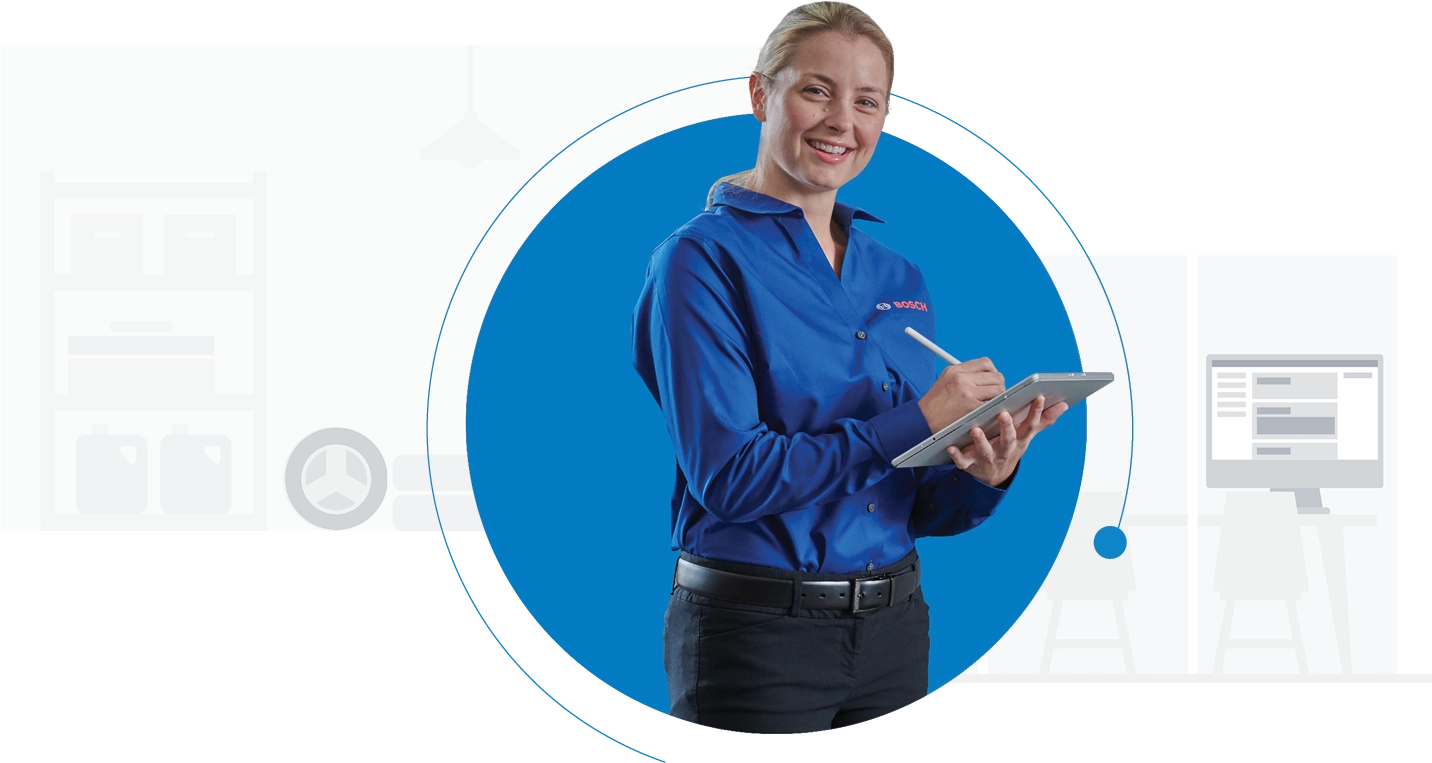 Car Heating & A/C Repair
Car A/C and heating faulty? Don't sweat it! Book an appointment at your local Bosch Auto Service.
The Importance of Heating and Cooling Repair
When your heater or air conditioner doesn't work, more than just your comfort is at risk. Often, malfunctioning heating or cooling systems indicate further damage to your vehicle. Failure to repair these problems as soon as possible could lead to further damage and could even pose a safety risk while driving. The heating and cooling systems in your car are connected to your electricity and engine, meaning that an issue with one of them can mean an issue with a larger system in your vehicle.
Heating and Cooling Repair with Bosch Auto Service
When your heating or cooling system stops working, it can lead to an uncomfortable and potentially hazardous drive. At your local Bosch Auto Service, we'll examine every aspect of your heating and cooling systems to ensure that everything is running as it should. We use high-quality premium parts and repair techniques to help fix any issue in your car. So if you're having trouble getting your vehicle warm or cold, bring it to your nearest Bosch Auto Service for heating and cooling services.
Where can I get heating and cooling service for my car?
You can make a heating and cooling appointment at your local Bosch Auto Service here.
A faulty A/C system can lead to condensation build-up inside your heating and cooling systems. When this condensation sits around long enough, it can lead to a musty scent. Getting your A/C inspected and repaired by a Bosch Auto Service technician can help.
How often should I have my heating and cooling system inspected?
There's no industry standard for how long you can go without an inspection, but it's always a good idea to have your entire vehicle checked regularly to catch any problems early on. At Bosch Auto Service, we include a full multi-point inspection standard with every appointment to ensure your vehicle is safe and performing as it should.
Why isn't my heater blowing warm air or my A/C blowing cold air?
There are many components that make up your heating and cooling system. If the heater or AC in your vehicle isn't working, it could be a faulty or malfunctioning part. You could also have a coolant leak somewhere in the system. When your heater or AC doesn't work, it's always a good idea to get it inspected by your local Bosch Auto Service.