125 Years of Excellence
Since its founding in 1886, Bosch has continued to drive innovative solutions in the automotive sector. Throughout the years, Bosch has created an environment that supports six core values of automotive standard care: reliable, innovative, trustworthy, premium, neighborly, and passionate. Every major milestone in Bosch's history was driven by these values and has helped further its automotive goals.
Timeline of Innovation in the Automotive Sector
1886 – In Stuttgart, Germany, Robert Bosch founded the "Workshop for Precision Mechanics and Electrical Engineering." This company would eventually come to be known as the Bosch Company, a world leader with a global reputation.
1897 – Bosch manufactured his first magneto ignition device, patented for Bosch in June 1897, and the first magneto was mounted on a vehicle engine that autumn.
1902 – The Bosch Company was awarded a patent for their spark plug. Since its invention, the original operating principle of the spark plug has never been changed. It continues to provide vehicles with the same reliability and trustworthiness as ever before.
1912 – Bosch decided to cross the pond and began setting up manufacturing centers in the United States. The Bosch factory in Massachusetts begins manufacturing the magneto ignition device, Bosch's star product.
1914 – In March 1914, Bosch presented its first electric starter motor for automobiles. This marked a giant leap forward in automotive electrification, which would make driving safer and more comfortable.
1921 – Up to this point, the garage concept had been exclusive to Germany. But Bosch decided to expand it further. The idea of workshops caught on so fast that, in under a decade, there were already 70 countries supporting 2,750 workshops.
1926 – Unveiled in 1926 by Bosch, the windshield wiper put an end to the troubles posed by weather and technical shortcomings for drivers. The system was powered by a small electric motor situated above the car battery and was not reliant on the engine running.
1927 – Bosch revolutionized the industry with the world's first large-scale production of diesel injection pumps and injectors. Initially used only in trucks, the first diesel-injection pump for cars went to market in 1936.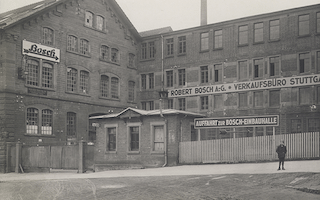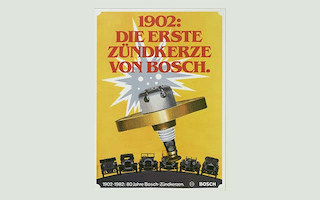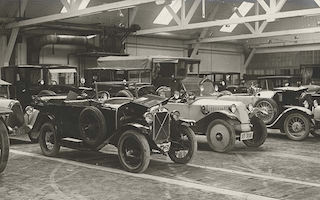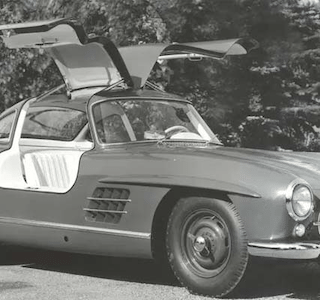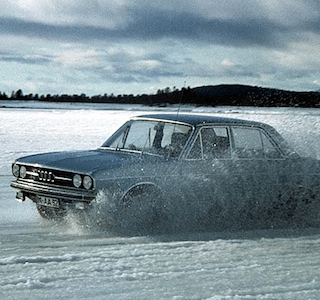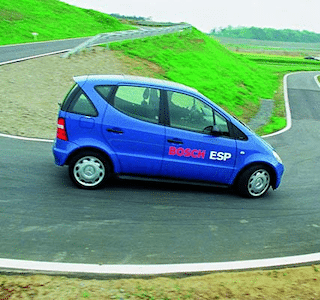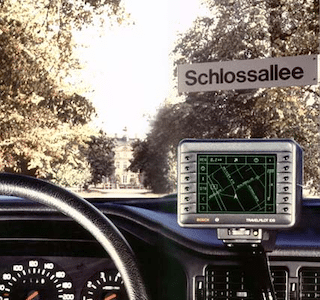 1951 – The Gutbrod Superior 700, a two-seater with a fold-down sunshade, was advanced with injection technology increasing power from 26 to 30 HP. The carburetor version of the compact car, which was exhibited at the Frankfurt Auto Show in 1951, consumed a good eight liters of gas per 100 kilometers.
1965 – On September 14, 1967, Bosch unveiled the electronically controlled "Jetronic" at the International Motor Show (IAA) in Frankfurt: a manifold injection technology for automotive petrol engines.
1976 – With a passion for improving neighborhood communities and protecting the environment, Bosch invented the Bosch oxygen sensor or LAMBDA sensor. This allowed cars to smoothly hit emissions standards for the first time.
1978 – ABS braking became a standard safety feature on all cars. Although Bosch had initially registered a patent for ABS braking back in 1936, it wasn't until the electronic technology of 1975 became available that ABS braking could become a reality on most vehicles.
1980 – Bosch was the first European company to manufacture electronic triggering units for passive safety systems. This set the standard in road safety.
1986 – Bosch launched the first electronic control systems for its distributor and in-line pumps.
1995 – In an effort to help support drivers during critical driving situations, Bosch began using the electronic stability program (ESP) in vehicles. It has since been credited for saving 15,000 lives and has earned the nickname "Electronic Guardian Angel."
1997 – Bosch pioneers the world's first common rail injection system. The Bosch Common Rail Injector injects the precise amount of fuel into the combustion chamber at the right time and in the right quantity.
1997 – To further help drivers experience a safe and comfortable ride, Bosch unveiled its TravelPilot navigation system. This innovative technology has led to many modern developments, including Adaptive Cruise Control and Night Vision, for improved safety.
2000 – Up to this point, Bosch has continued to innovate new technologies that improve the driving experience and safety of all vehicles. It's no surprise that in the early 2000s they became a pioneer in the automotive driving space with the launch of a vehicle capable of automatically braking and accelerating in traffic.
2007 – Bosch introduces a new start/stop system technology that stops the engine when the vehicle is in motion so that it does not consume any fuel.
2013 – Bosch develops a motorcycle stability control (MSC) system that supports the rider during both braking and accelerating while either riding straight or cornering.
2017 – Bosch pushes out the eAxel all-in-one electrical power train. With the combination of motor, power electronics, and transmission all into one system, Bosch helps vehicles boost efficiency while reducing the costs of production.
While these are just the highlights, Bosch has an extensive history in the automotive world that extends far beyond what you see here.
The Future of Bosch
With an expansive history of providing passionate innovation in the automotive world, you can trust that Bosch will continue to be a world leader in this sector. Every year the Bosch Company works hard to achieve new goals and set new standards in car manufacturing and repair.
With 125 years of experience in the automotive sector, Bosch continues to build upon our expertise and knowledge to create innovative technologies that improve driver satisfaction with environmental impact in mind. Bosch has been the mind behind several advances in vehicle technology, and will continue to push the industry to provide for drivers everywhere.