Bosch Auto Service's Dedication to Quality
Quality and reliability have always been at the forefront of the Bosch brand, and if the quality doesn't meet our standards, we innovate to set them. We offer a
nationwide limited warranty
on the majority of services offered at your local Bosch Auto Service. You can trust that you're getting a high-quality product installed by a quality-trained technician when you take your car to a Bosch Auto Service.
Why Your Car Needs High-Quality Parts
Simple and small variations in car parts can make a big difference. Many drivers purchase auto parts based on price alone. But it's important to look at the specifications of an auto part before purchasing. You should always choose an auto part that fits the performance desired, not necessarily just a specific budget.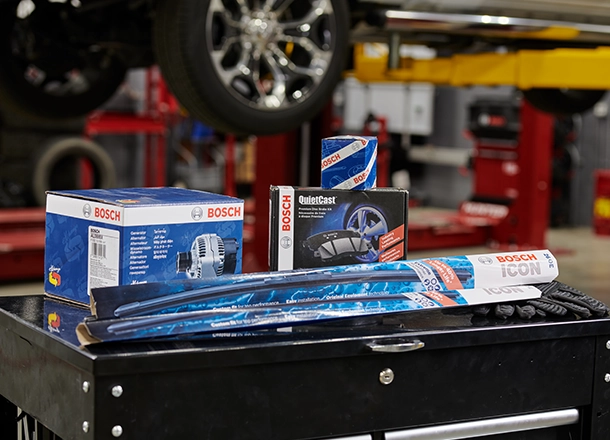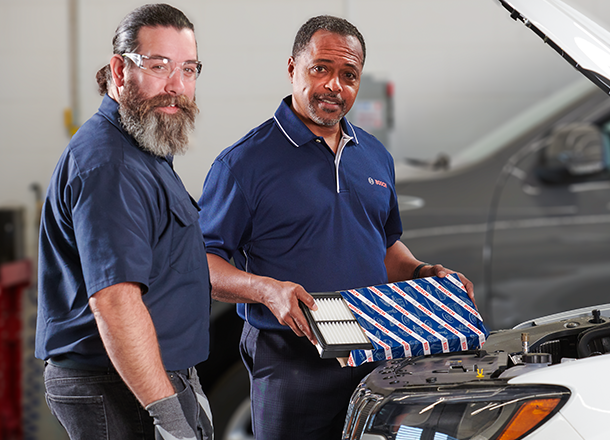 Our History of Quality and Innovation
The Bosch name and the impact Bosch has had on the automotive world go hand-in-hand. Over its years of service in the automotive manufacturing world, Bosch has pioneered many technologies that are now industry standards.

Quality You Can Trust
At Bosch, we take great pride in being an Original Equipment Manufacturer (OEM). Since we started manufacturing parts for vehicles over 125 years ago, their engineering skills have continued to provide for the modern car. In fact, Bosch has been a leader in manufactured parts for so long that many car manufacturers use Bosch auto parts in their vehicle builds.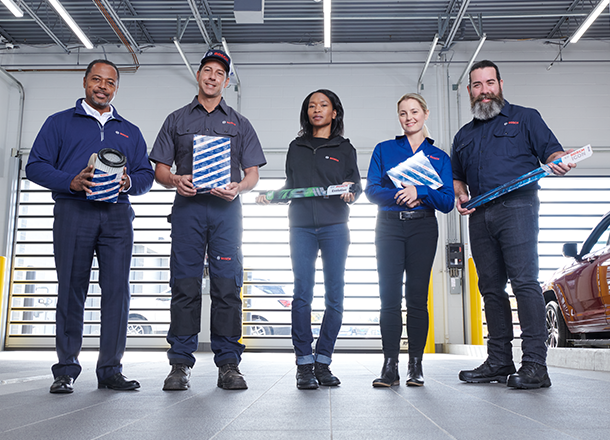 The Bosch Auto Part Difference
Bosch is a recognized world leader within the automotive sector and the world's largest auto parts supplier. With over 125 years of experience and knowledge, Bosch manufacturing facilities continuously produce products of high quality. Bosch parts are engineered and factory-tested to ensure years of reliable performance.
Many vehicles on the road today come standard with Bosch auto parts, showcasing the reliability and lasting quality Bosch parts provide. We know, not all auto parts are created the same; so, at Bosch, we produce premium, high-quality auto parts that are recommended by your car's manufacturer. Bosch has been committed to superior quality ever since its founding in 1886. As a trusted and world-renown OEM and aftermarket parts supplier for nearly every major car manufacturer, you can rely on your local Bosch Auto Service to maintain the same commitment to quality service and parts replacement that Bosch has held for generations.